Summer is just around the corner, and it's never too early to prepare for the sun, sand and sea. People who book for their flights and hotels early usually grab the best deals for the upcoming summer. And when you're done with the needed reservation, go ahead and list down all the things you'll be packing for your beach trip. Here are my top 10 things to bring if you're planning to spend summer by the beach.
SWIMWEAR.
If you need that sun-tanned skin, a good bikini that will highlight the areas you wanted is a must, but if you don't want to expose too much skin, a rash guard would be a good choice. No matter what your style is, as long as you're comfortable wearing it, then that's what is important.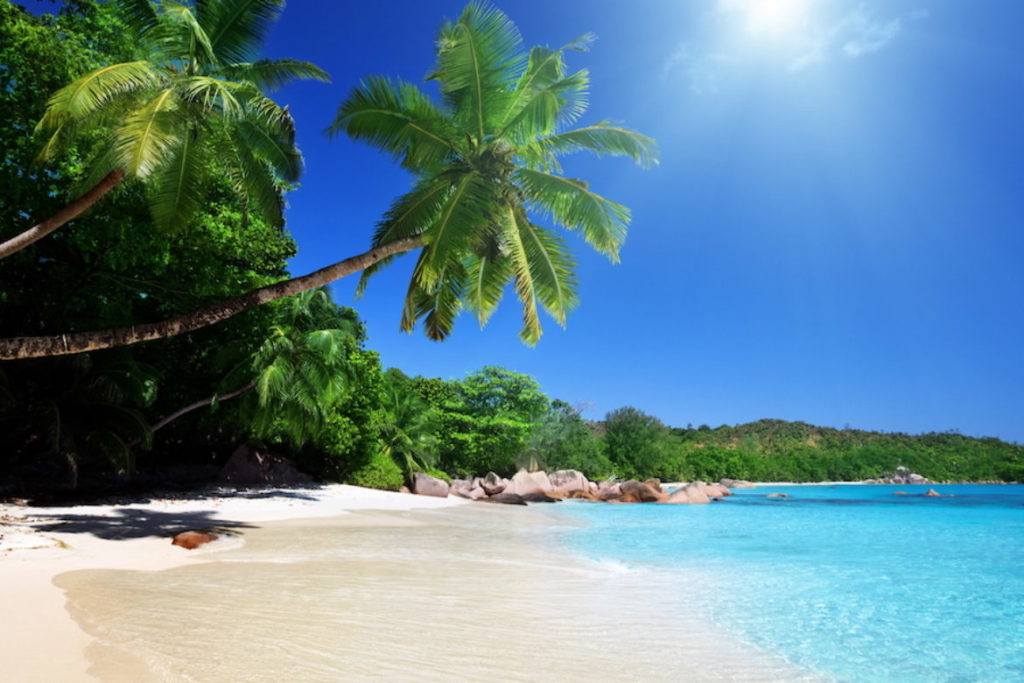 FLIP FLOPS OR WATER SHOES.
The sand can be too hot for your precious feet so wearing of flip flops or sandals are recommended. If you're planning to go swimming or snorkeling, wearing of protective footwear would keep you safe from sharp rocks, broken shells or sea urchins!
SUNSCREEN LOTION.
Whether you want a tan or not, sunscreen is still a good must-have if you're soaking under the sun. You have to choose one that is safe not only for you but also for the life underwater just in case you plan to go swimming.
BEACH MAT.
Not all the time you are underwater so if you decide to rest, a big beach mat will provide a good place to rest or sunbath. Look for a parachute-type material if you're planning to buy a new one so it will be quick-drying.
SMART PHONE.
Bringing of smart phones is not highly advised but it's just so hard to not post pictures of the beach or you wearing that gorgeous bikini on your Instagram account. So if you plan to bring your smart phones with you, make sure you have a waterproof casing too.
UNDERWATER CAMERA.
Your trip to the beach would not be complete if you don't get to see the beautiful marine life in front of you. And to relish that snorkeling moment, an underwater camera is a must!
LIGHT CLOTHING.
I know you'd rather wear that skimpy bikini all the time to flaunt your hard-earned beach bod but when it's time to go home, you probably would still need some light clothing to wear so, pack a sundress or a tank top and board shorts inside that beach bag.
BAG.
Beach bag is a must because this will store all your belongings in, and it should be waterproof to avoid soaking your valuable stuff inside. A plastic bag or Ziploc is another thing to bring for your wet clothes.
DRINKING WATER.
I know you're near a big body of water but you still need to drink fresh drinking water to hydrate yourself. Too much heat can heighten your body temperature thus losing more body liquid.
FOOD.
Sometimes you get too lazy to get up from your mat that having something to eat beside you would be heaven sent. Stack on light snacks because swimming can really make you hungry.
Going to the beach can be very fun and there's just so many things that you like to do all at once. But always keep in mind these two things: first, be attentive to your body needs so hydrate all the time; and second, the sea can be too alluring but be mindful of the tides and currents to avoid any accidents. You're free to explore and enjoy the beach as long as you don't do anything foolish that might ruin your sweet escape.
Please follow and like us: